Commencez votre consultation
Retour à la rubrique « Meilleur »
Créez un portefeuille véritablement agile

Industrious peut concevoir un lieu de travail qui répond aux besoins de votre entreprise, même s'ils évoluent.

Minimisez votre responsabilité en matière de biens d'immobiliers

Profitez d'une solution de travail rentable sans les contraintes d'un long bail traditionnel.

Laissez le choix aux employés

Nous vous permettons de laisser vos employés travailler où, quand et comme ils le souhaitent.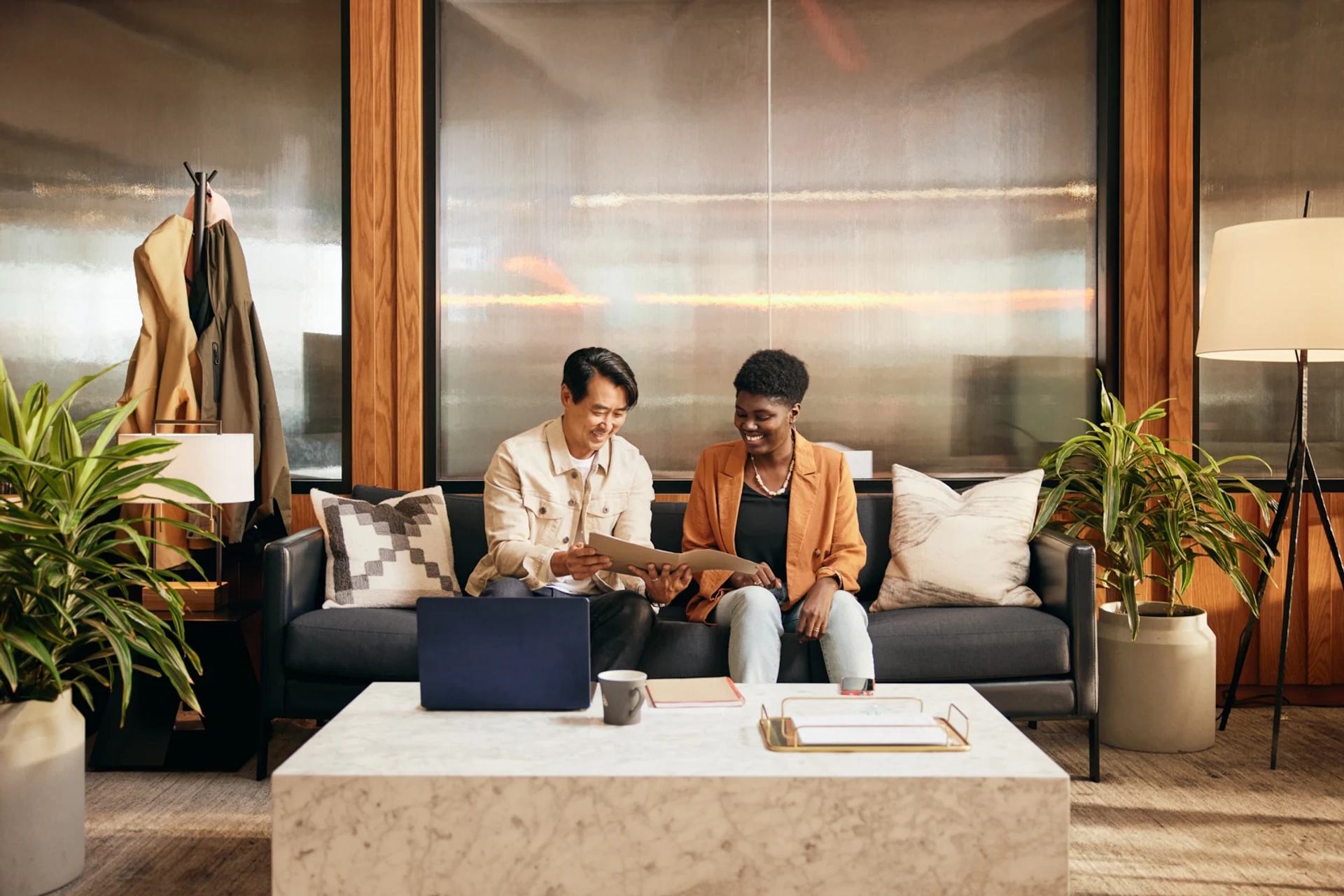 The company partnered with Industrious during the pandemic to create a long-term solution centered on equity.
Des solutions pour le lieu de travail adaptées au changement
Effectifs hybrides

Combinez nos abonnements hebdomadaires avec un bureau ou une suite dédiée pour donner à vos employés l'espace qu'ils veulent, quand ils le veulent.

Centre local

Nos experts peuvent créer une suite privée qui reflète votre marque et qui est personnalisée pour votre équipe.

Équipes distribuées

Avec Industrious, vos employés peuvent travailler de n'importe où, qu'ils soient en déplacement professionnel ou répartis dans tout le pays.
Industrious helps some of the world's most powerful brands develop a robust portfolio strategy