Are you a broker representing an enterprise client? Learn more about our partnerships.
Return to better
Create a truly agile portfolio

Industrious can design a workplace that meets your business' needs — even as they evolve.

Minimize your real estate liability

Enjoy a cost-effective workplace solution without the constraints of a lengthy traditional lease.

Embrace employee choice

We make it easy for you to let your employees work where, when, and how they want to.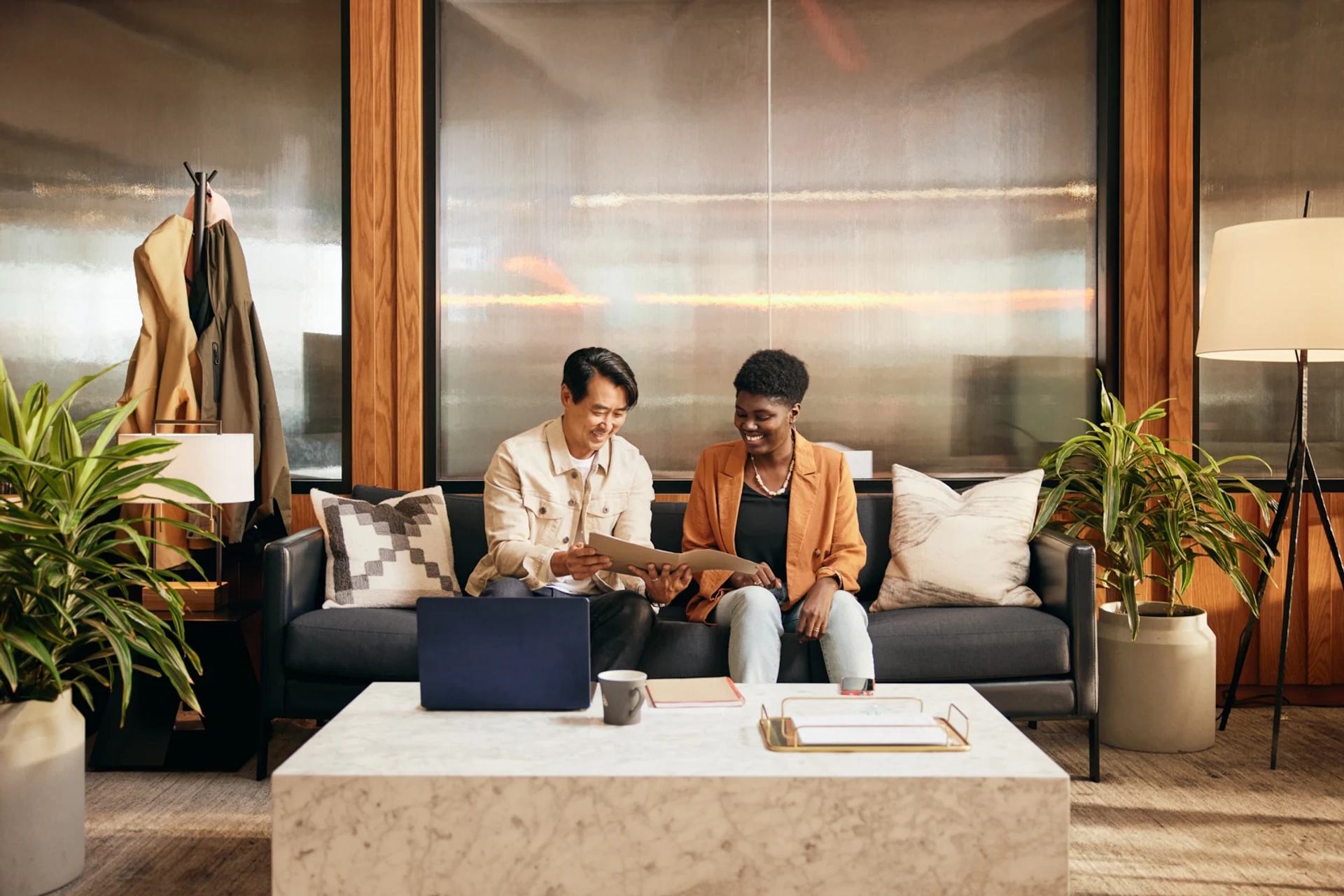 The company partnered with Industrious during the pandemic to create a long-term solution centered on equity.
Workplace solutions built for change
Hybrid workforce

Combine our weekly memberships with a dedicated office or suite to give your employees the space they want, when they want it.

Local hub

Our experts can create a private suite that reflects your brand and is customized for your team.

Distributed teams

With Industrious your employees can work from anywhere, whether they're traveling for business or are spread out across the country.
Industrious helps some of the world's most powerful brands develop a robust portfolio strategy